Plenary Session III: Ferguson: From Anger to Action
Time:
July 28, 2017 - 8:30 AM - 10:30 AM
Room:
The America's Center // Ferrara Theater
Sponsored By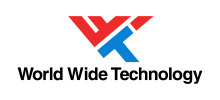 There is a time for anger and a time for action. In the two plus years since Ferguson erupted into fiery protest after the fatal shooting of 18-year-old Michael Brown, the fight for equality and justice continues. That same fight lives on in many cities and communities. What are tangible strategies for racial healing? How can community activists and organizers inspire citizens to channel their frustrations into meaningful action?
Michael McMillan, CEO,
Voices of Ferguson" – Speakers • Unemployed to Employed – Worker
Enforcing the Law – Police Officer
Mother to Son – Parent
Painting for Peace - Artist
Michael F. Neidorff, Chairman, President & CEO, Centene Corporation
Lester Holt, News Anchor, NBC Nightly News
- Ferguson Panelists
- Panel I
Eric Schmitt - 46th State Treasurer of Missouri
Reverend Traci Blackmon – Community Leader and Pastor of Christ the King UCC in Florissant, MO
Panel II
Bradley Radford – Youth Participant in St. Louis Urban League "Save Our Sons" program
Captain Ron Johnson - Missouri Highway Patrol
Kathy Osborn – Executive Director, Regional Business Council
Introduction of Q&A Moderator:
Lester Holt – News Anchor, NBC Nightly News