To register for the Career Fair Click Here!
This is not your average career fair! Recruiters from top companies nationwide and eager job seekers are invited to connect during this professional development experience. On Thursday, July 25th and Friday, July 26th take advantage of networking events, explore leadership opportunities and engage in career development workshops focused on hot topics facing a diverse array of professionals.

Get a free headshot, update your LinkedIn profile, talk to a career coach or schedule a mock interview and resume critique! If you're interested in part-time positions, join us on Saturday, July 27th for our Hourly Job Fair. Access job readiness resources and share your resume with hiring managers. The National Urban League Career & Networking Fair is the ultimate place to advance in your career.
THE BRAND U STUDIO
Sponsored By T-Mobile
This is the hot-spot on the Career Fair floor where experts share career building insight in workshops on professional development and diversity in the workplace. Take advantage of resume critiques and mock interviews with Human Resource professionals.

DIGITAL BRANDING STATION
Sponsored by LinkedIn
A job seekers' career starts here as they take their free professional headshot to refresh their LinkedIn profiles. Update your digital presence with LinkedIn Profile critiques and explore the latest apps and digital job search tools.
SPARK LOUNGE
Sponsored By Walmart
Get glammed and groomed with free make-overs and learn the latest trends in professional style.
COACHING CORNER
Sponsored by McDonald's

Stop by and receive one-on-one 30-minute Career Coaching sessions with professional Career Coaches who offer insight on success.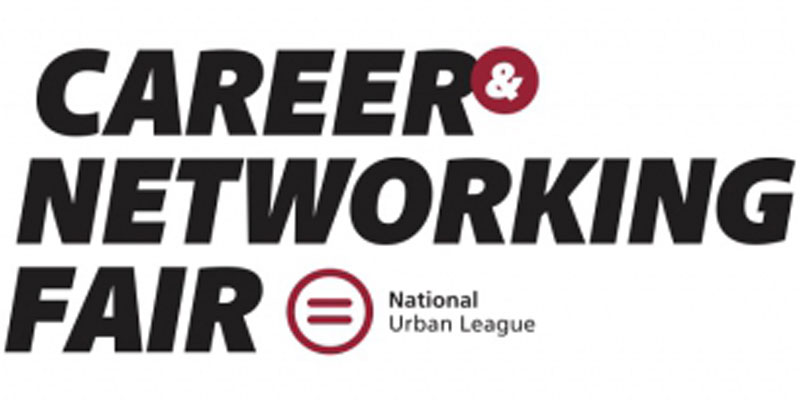 Sponsors:
Adecco GroupEdward Jones